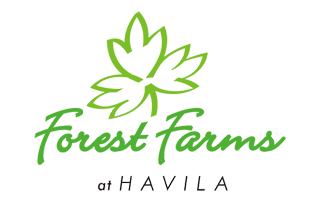 Through the years, Rizal province has earned the reputation as a hub of art and culture. It has beckoned artists and their families to live and thrive there. Now, you too can live amidst beauty that inspires within the 300-hectare township called Havila.
A mere 12km from the Ortigas CBD, it is home to captivating residential communities of Forest Farms.
Bring your family to Forest Farms and feel a kind of tranquil energy as you enjoy only the finest amenities that no other development can offer. Here, it is rustic country living at its finest: our architects and artists painstakingly carved the land while keeping its natural spirit of lush greenery intact. Come and have a romantic night at your own porch as you watch the stars quiver in the night-sky. Be held in awe by the village's century-old balete tree, Grandmother Benjamina. Feel life pulse through your hands as you create an orchid garden right in your own front yard. Listen to the beating heart of the earth as you spend a moment of silence at the meditation garden, or follow nature's flow as you swim in the infinity pool lined with the shades of trees.
In Forest Farms, every detail has been thought of to bring nature as close as we can to you and your family.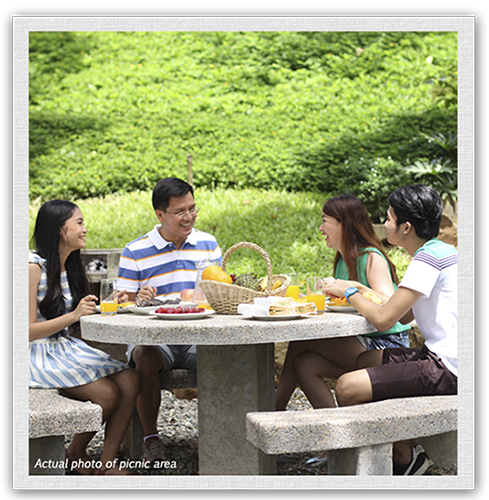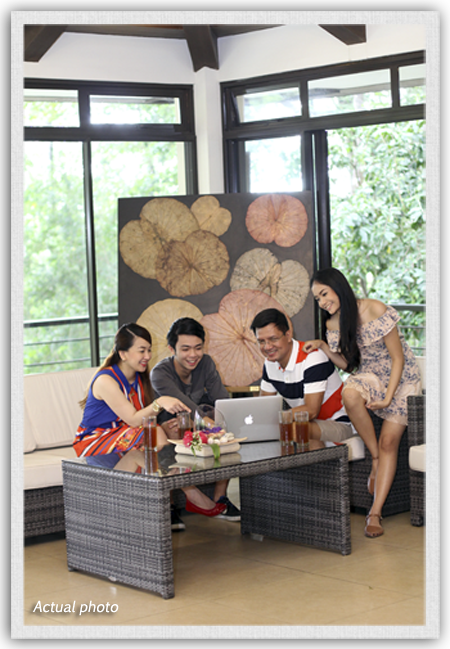 HLURB LTS No. 12043
For announcement purposes only.
All details are subject to change without prior notice and do not form part of an offer or contract.
An Outdoor Escape

Forest Farms lets you do all the things that you love most while being surrounded by nature. Chill out by the pool, go fishing or camping, or just take in the peaceful ambience.
Clubhouse
Swimming pool
Meditation Garden
Picnic area
Lagoon
Hiking trail
Camp site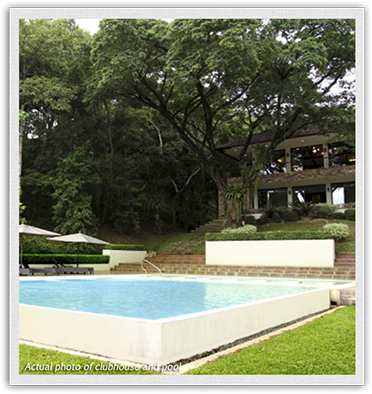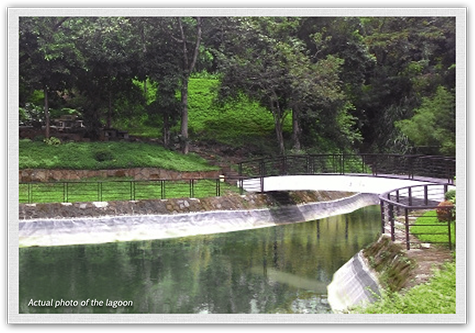 A Verdant Setting

Rejuvenate amid tranquil environs, lush greens and majestic century-old trees. Gaze out at nature's breathtaking spread as you bask in sunshine, fresh air and open spaces that make your home the perfect sanctuary.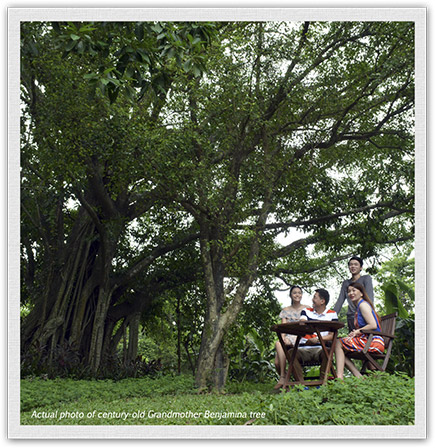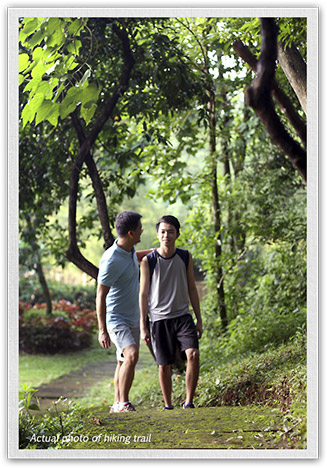 Havila keeps residents close to modern conveniences. Schools such as San Beda College and PAREF Rosehill School are located within the township. The Ortigas CBD is just 12-kilometer drive, while leisure, commercial and medical establishements are within minutes away. A link road connects Havila's communities to each other and to outlying areas of travel.
How to get there:
Take Ortigas Avenue going to Antipolo. At Tikling Intersection, take Cabrera Road. From there, a five-minute drive will bring you to Havila.