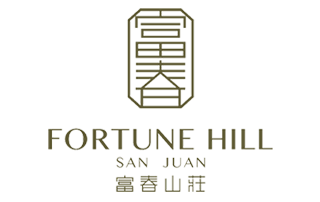 They say that the perfect home is a real treasure. With this in mind, Filinvest Premiere has created Fortune Hill, a luxurious home that gives you everything you need, but most importantly, allows you to spend quality time with your loved ones.
Fortune Hill is a mid-rise residential enclave where Chinese tradition meets modern aesthetics in one iconic development. It's a family-oriented home designed for celebrating life's important milestones.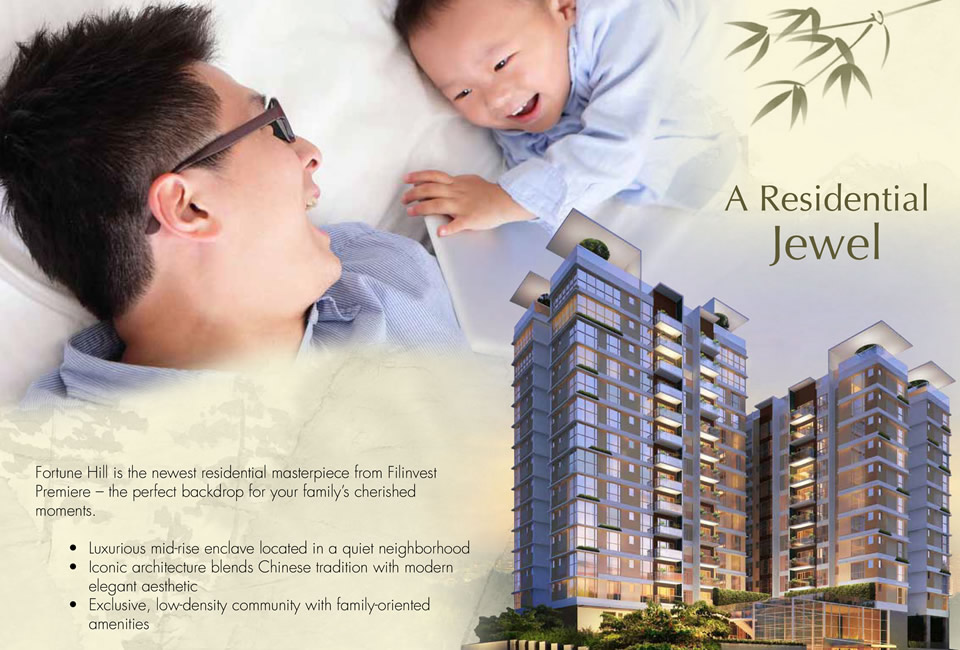 Andrew L. Gotianun, Sr. is a visionary, whose life is a testament of time well spent, one who recognizes the importance of family, hard work, commitment and balance. He envisioned founding one of the country's leading real estate companies, a dream which has been fully realized. Today, Filinvest specializes in full-range property development for Filipino families and boasts of a diverse portfolio ranging from residential, communities, townships, mid-rise and high-rise condominiums, as well as leisure, business and retail developments.
To fulfill such vision through Fortune Hill, Filinvest teams up with the most respected names in the industry.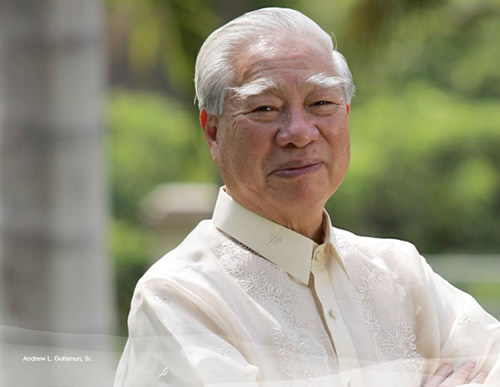 PROJECT TEAM
Architectural : ASYA Design
Interior Design : Artella Ltd., Shanghai
Landscaping : Ponce Veridiano of Tropic Asia
Structural : Sy²
Electrical : PCS Philippines
Mechanical : F.L. Figueroa and Associates
Sanitary and Fire Protection : Domingo L. Lagman Engg.